Offer
Each project requires specialist knowledge, professional preparation and people who will perform the work in accordance with the guidelines for the project to be carried out successfully and on time. We have a constantly expanded staff of specialists in various fields of civil and maritime engineering, shipbuilding, offshore, onshore and oil and gas. Our specialists work in the extraction of oil, gas and the installation of windmills. We also conduct trainings to raise the qualifications of employees and to obtain certificates authorizing them to work in various maritime regions. If you are looking for a business partner / contractor you can rely on, please contact us.
We implement projects in Poland and the European Union on an ongoing basis, we plan to expand our activities to Africa and Asia.
Our company employs specialists from many industries, we try to be up to date with the developments on the market in the industries in which we operate.
We start cooperation with the client with an analysis of the current needs and planned projects in order to prepare in advance for the joint implementation of work.
Our employees are specialists in their field, we designate a project manager and work coordinator for the implementation of each project, who ensures the implementation of works on time.
In which industries we operate

Shipyard
The implementation of projects in the shipbuilding industry requires experienced staff who are aware of the fact that all work must be performed with the utmost care and precision. First of all, we focus on high qualifications and many years of experience of our employees, we are aware that experienced employees are the key to the success of our company.

Onshore
Working on Onshore power plant projects requires perfect planning and coordination of work integrated with a coordinated supply chain, where time, discipline and specialization play a key role. Nowadays, a good contractor is worth its weight in gold, our company makes every effort to supervise and coordinate the work of our employees in cooperation with the client and other contractors, all in order to jointly implement the most ambitious projects.

Offshore
Working on Offshore projects requires specialist training of employees in the field of work safety, our employees have the necessary knowledge and experience to competently undertake even the most ambitious projects carried out at sea. Our company will undertake the tasks entrusted to us professionally and competently.

Oil and gas
In the current situation on the energy and fuel market, experienced employees of both drilling rigs, oil fields and refineries are worth their weight in gold. We realize how important it is that all work is carried out in compliance with all safety procedures, and that the employees have the necessary experience and training, which is why we believe that our company is a trustworthy partner for companies from the oil and gas industry.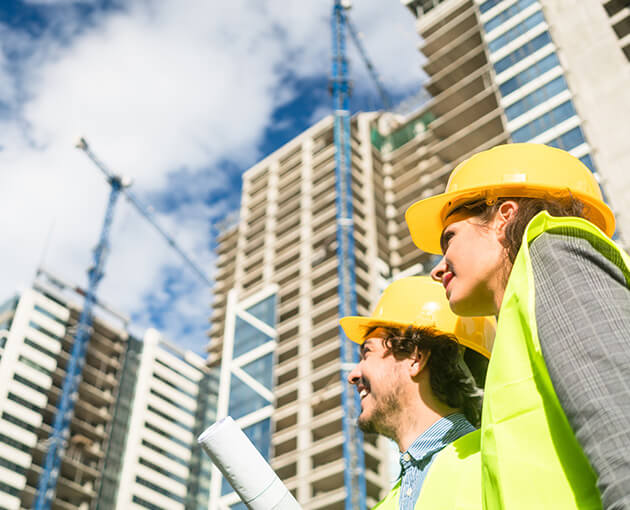 Land and sea construction
Civil engineering also referred to as civil engineering. It combines skills such as analyzing, designing, erecting and maintaining all structures and their components, in particular such structures and their elements as bridges, roads, canals, dams and other structures, also those referred to as buildings. Civil engineering derives in a straight line from the ancient field described by Vitruvius, which he himself called architecture.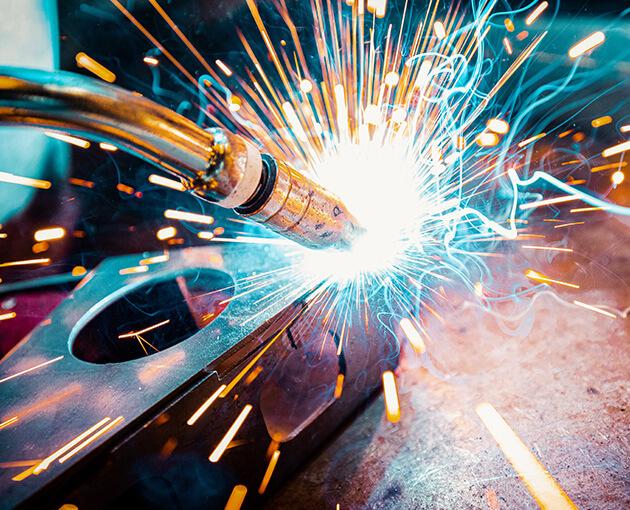 Welding
One of the specializations of our company is professional welding of structural steel, acid-resistant steel and aluminum. We offer a wide range of welding services. The most common welding methods are MIG / MAG and TIG / MMA.

MAG welding is an arc welding with a consumable electrode shielded by gases or their mixtures. It consists in fusing the welded metal and the consumable electrode material (electrode wire) with the heat of the welding arc glowing in a gas shield between the consumable electrode and the material being welded. Its versatility lies in welding at very high speeds and in all positions. It is widely used for thin, medium and thick welding steel components, especially when high performance manual welding is required. The introduced core wires are more and more often used for welding large steel structures. The difference between the two methods (MIG and MAG) is mainly the use of a different shielding gas, which protects the molten metal pool against oxygen from the atmospheric air.

We have suitably qualified welders whose knowledge is supported by many years of experience and numerous services regularly performed in Poland. The high quality of our services is evidenced by various industries for which we provide MAG welding services.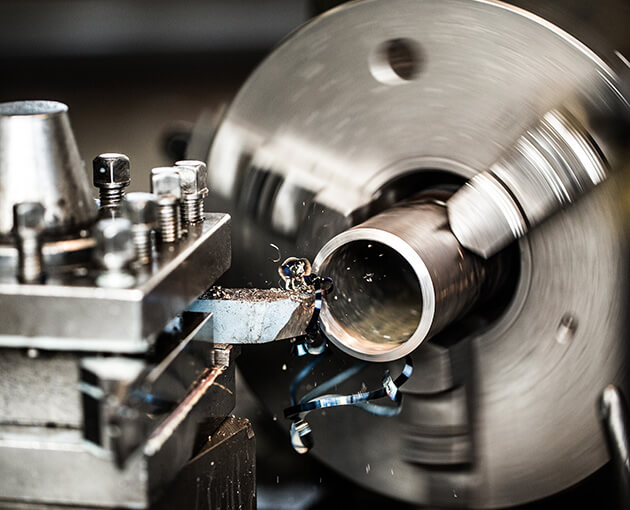 Metalworking (locksmiths)
We specialize in welding and locksmith services, we weld constructions based on documentation provided by the client and our own projects.

We also provide services in the field of welding of heavy steel structures for industry, structures for construction, such as sheds, roofs, building frameworks.

The locksmith services we offer are carried out with the utmost care, in accordance with the technology, and are performed by people with qualifications in the field of welding by a given method.

We carry out serial projects as well as individually designed structures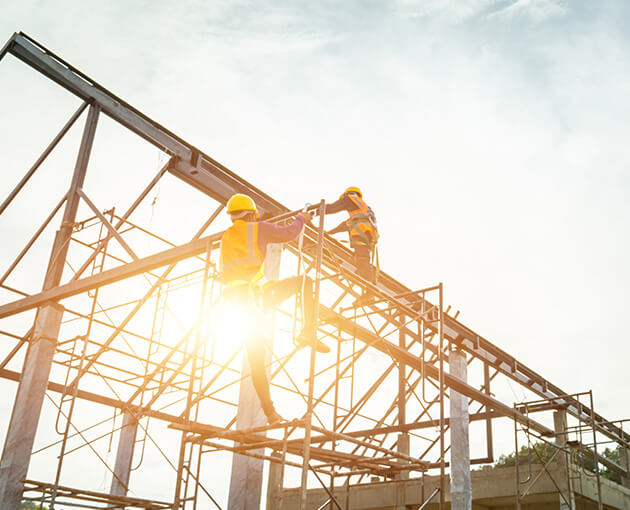 Steel structures
Cooperation with our steel structure factory guarantees customers that the products are fully compatible with the design and that they are made with the utmost care. We employ a qualified team of technicians (including an assembly team) who supervise the work related to the preparation of technical documentation, assembly and welding of steel structure elements and logistics. Comprehensive customer service is a guarantee of cost optimization. Both during design, construction and assembly, all health and safety requirements are met, which ensures safety and proves that we care for the quality of services provided. Detailed quality control is carried out at each stage of the process. The advantage of using steel elements and products is their extraordinary durability – compared to concrete structures, steel structures are more practical in terms of the economy of making steel elements.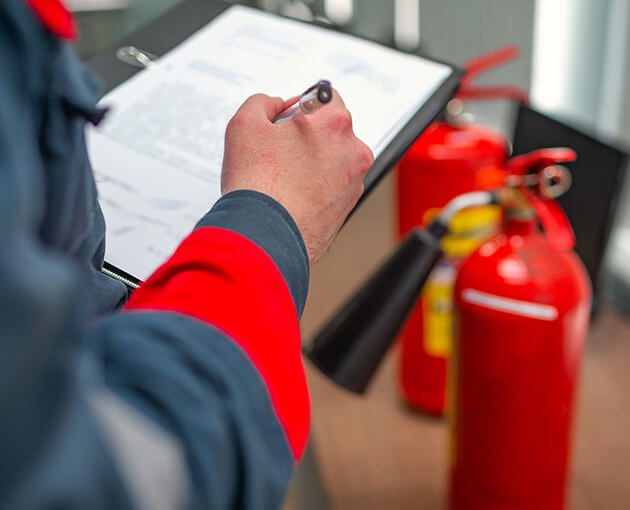 Security
Industrial facilities are a priority for national economies. Therefore, the appropriate approach to the design of industrial facility surveillance systems is of key importance, both in the context of perimeter protection and proper protection of production lines. Such a wide spectrum of needs requires the implementation of comprehensive solutions in the field of video monitoring, audio technology and analytics.

In the industrial sector, all elements must fit together perfectly to minimize the occurrence of an incident that could cause, for example, a decrease in the efficiency of a production line. The situation is similar with network video surveillance systems, where the complementarity of the implemented solutions allows for faster transfer of information between devices – thus affecting the degree of protection of a given facility.

Industrial plants are usually large complexes that require constant protection, also in terms of the safety of employees staying in the production area. Therefore, the implementation of an integrated security system in the end-to-end model is an added value for the company for various reasons – not only in terms of comprehensive protection of the entire facility, but also for the purpose of drawing future conclusions to improve security and optimize the operation of the entire facility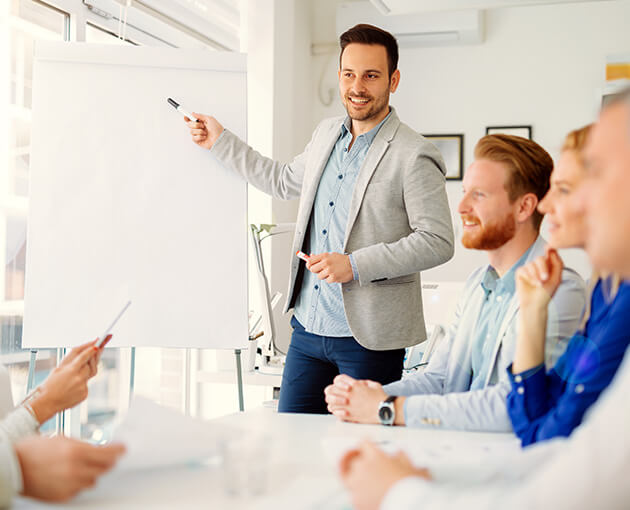 Trainings
Our company organizes employee improvement trainings according to British and Norwegian standards for various professions, these are trainings necessary for employment on oil rigs, as well as improvement trainings in shipbuilding, refining and construction professions.

Specialist training can take place in Norway, Denmark or the Netherlands with our linguistic assistance.

Orders for dedicated training are carried out on the basis of the theoretical part and workshops.
Send us your CV
Are you looking for a well-paid job and are not afraid of the challenges of the offshore industry?
Send us your CV today!
Send your CV
Contact us
Are you a qualified specialist and want to try your hand at the offshore industry? Are you no longer satisfied with working on land? Are you looking for a crew for oil rigs or the ships that support them? Or maybe you need engineers building offshore windmills? We can help you in any of these cases! Contact us and we will provide you with a job in the offshore industry tailored to your skills or a qualified team of professionals you need.